Sunrooms are made of a heavy-duty extruded aluminum framework combined with 2", 3", or 4" thick wall panels with an EPS (Expanded PolyStyrene) foam core. You may choose from a choice of beautiful textured aluminum, rugged stucco siding, rough sawn cedar siding, or our unique Duratex panels to find the look that blends perfectly with your style of home.
We offer an array of colors as well as your choice of distinct textures that will make it easy to design a Sunroom Patio Enclosure that perfectly compliments your home.
So Many Uses:
Family Get-Togethers
Candlelit dinners
Entertainment Room
Home Office
Relaxing
Studio- Our Studio sun room Enclosure is a low pitched roof that is an economical solution for any home. Options include: fan beams, transoms, and low-E windows.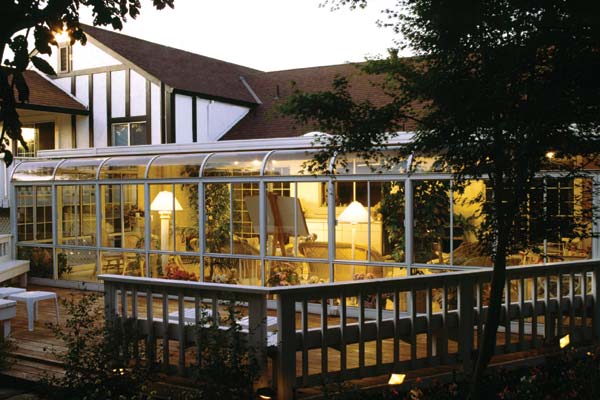 Gable- Our Gable Patio Enclosure seamlessly blends with the existing roof line of your home - a result of its pitched, solid roof system. Options include: fan beams, transoms, Low-E windows, and a roof that can become suitable for shingles.