Your home is an integral part of your family. It's a reflection of your values and lifestyle. Adding shutters, headers, door surrounds, sunbursts, and dental trim offers design opportunities to make your home attractive and unique. Many Styles, sizes and colors not found in most home improvement stores.
Hard to find accessories and accents.
Can be customized to any home.
Shutters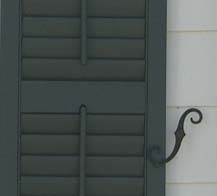 Permex Shutter was developed to offer all the historic and architectural advantages of wood shutters with the weathering advantages of today's synthetics. Permex shutters are completely unaffected by heat and moisture. Permex will never rot, swell, warp, or crack, all problems inherint with wood shutters.

Vents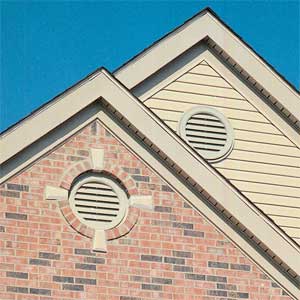 Vents add character to the overall design of a house in either a functional or decorative application. Affordable Exterior Gable Vents are constructed with sealed-in fiberglass screening giving complete insect protection. A black baffle obscures siding in surface mount applications and stops wind driven rain in functional applications. For functional applications, Affordable Exteriors Gable Vents provide more venting area than industry standards.
Columns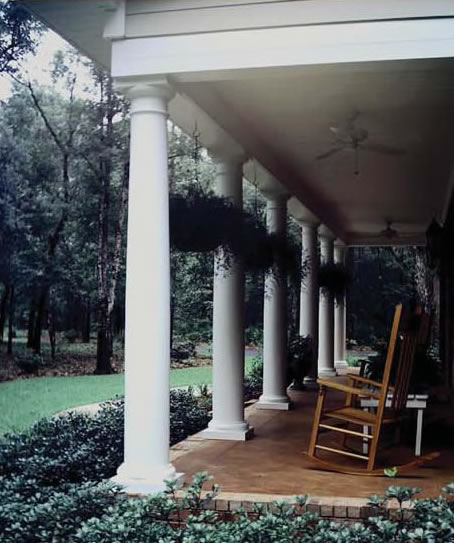 Affordable Exteriors offers composite columns are centrifugally cast from fiberglass-reinforced polymers, producing a beautiful, tapered column, conforming to the Tuscan order of architecture. Our columns are durable and virtually maintenance free. Affordable Exteriors offers two styles of bases, along with five optional capitals. Shaft options include smooth, fluted, split for wrap-around applications and pilasters. Special cuts are available for length or inside/outside corner installations
Door Surrounds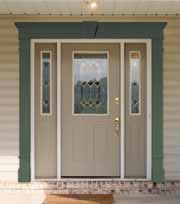 First impressions are always important and nothing makes an entranceway more impressive than a Door Surround.